kanhaiya kumar a former student of JNU is all around the news for years over sedation charges in which the charge sheet have not been filed for 4 years.
amid all the controversies and media trials kanhaiya Kumar has been strong opposition for the modi government.
opposing or being against kanhaiya kumar and his left ideologies is not bad and it is democracy we can all "agree to disagree".
but s
preading fake propaganda
and
fake new
s will not lead to anything.
the below picture is an example where the image background has been Photoshoped with writings in Urdu and bigger parts are coloured different.
kanhaiya kumar fake background
The similar type of fake news was busted by various
news reportings
a year ago
when reverse searched the original photo was found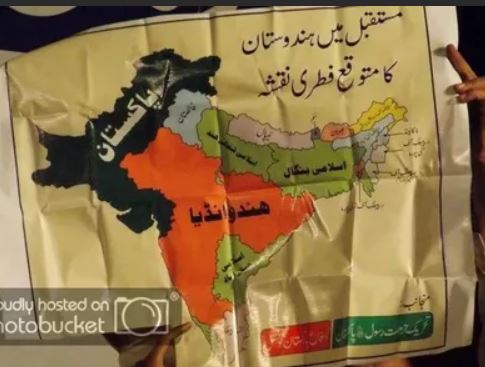 the background image. source: https://www.boomlive.in
this photo was posted on facebook group (एक कदम हिंदू राष्ट्र की ओर) and was shared on (योगी आदित्यनाथ की हिंदू सेना)
and the caption above the picture was "दोस्तों कन्हैया को ना देखें इसके पीछे लगे हुए भारतवर्ष के मानचित्र को गौर से देखिए और कुछ लोग कहते हैं कि कन्हैया मासूम है निर्दोष है...."
which is "do not look at kahaiya look at the map behind him and some people say he is innocent and not guilty"
this news was found to be fake.